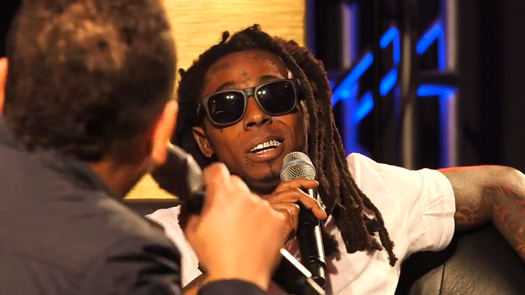 After watching part 1 of Elliott Wilson's one on one interview with Lil Wayne for his CRWN series yesterday, which took place at the Austin Convention Center in Texas on March 14th, part 2 has been released.
During the second part of this interview, Tunechi chatted about Cash Money Records, his relationship with Birdman, who his favorite sports teams and athletes are, skateboarding injuries, his Gone Till November book, spending time behind bars in Rikers Island, getting arrested in New York City, his deposition video, talking about pussy a lot in his raps, jokes he would do a album series about pussy from 1 to 5 like his Tha Carter album series, how he would like to be remembered musically, and more.
You can watch part 2 of the CRWN interview after the jump below!