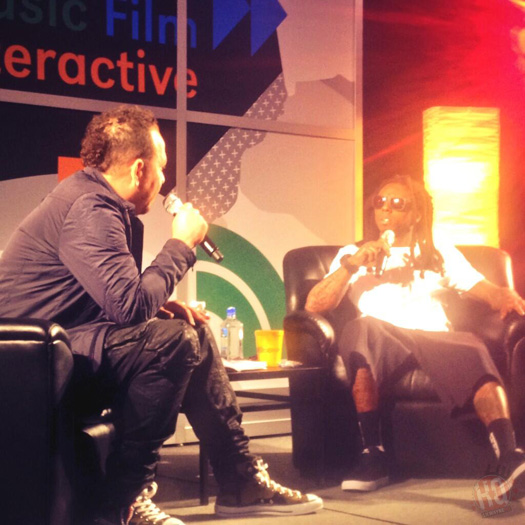 As we already know, Elliott Wilson interviewed Lil Wayne for his CRWN series during SXSW in Austin, Texas on March 14th.
A trailer for the interview that you can watch after the jump below has been released, which shows Weezy F Baby in his dressing room and Elliott Wilson asking him why he thinks us fans connect to his music.
Also after the jump below, you can watch a few sneak peek clips from Elliott's interview with Tune were he speaks on Cash Money still being relevant after all these years, his relationship with Birdman, his passion for sports, losing someone who was like a second mom to him, his favorite athletes, early sports memories, being locked up in Rikers Island, and reacts to getting asked about if he is getting married again.
The official first installment from the CRWN interview will premiere online tomorrow!