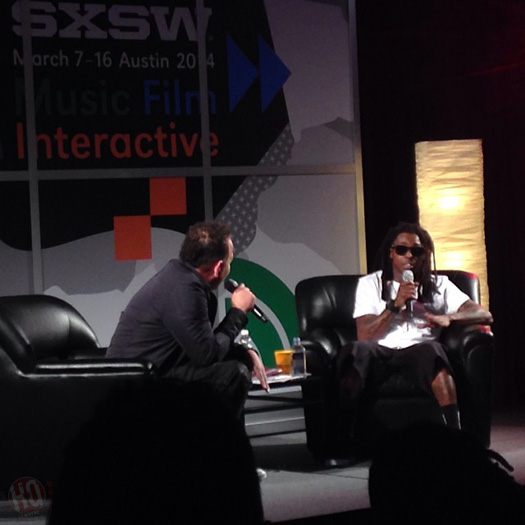 Check out the first part of Elliott Wilson's one on one interview with Lil Wayne for his CRWN series, which took place at the Austin Convention Center in Texas on March 14th.
In the first part of the interview, Weezy discusses the 2014 MTVU Woodie Awards, going to school, Jay-Z, not signing with Roc Nation, why he doesn't call himself the best rapper alive anymore, Kendrick Lamar, recording so many features in his career, Drake, Nicki Minaj, his upcoming Tha Carter 5 album, Kanye West, names the Young Money artists, and more.
You can watch part 1 of the CRWN interview after the jump below!