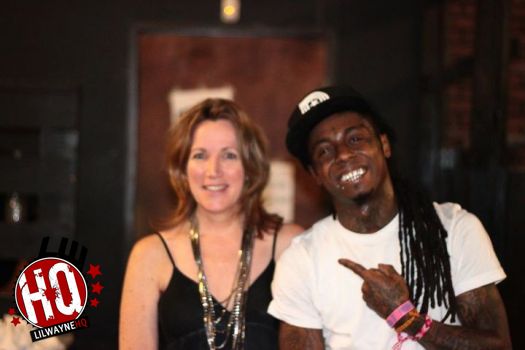 In another excerpt from Lil Wayne's feature in VIBE Magazine's October/November issue, Weezy speaks on possibly doing a collaboration project with Rick Ross.
According to Wayne, a project with Miami rap don Rick Ross is being eyed. For Weezy, who seems to have a real synergy with Ricky as evident by their last bruising tag-team statement "John," working with the stout rapper has become effortless. "It's really easy," Wayne told VIBE. "I just know how to jump in Rick's zone and I'm sure he does the same when it's a song with me on it. I guess it's just some kind of musical connection."

Wayne, who is also rumored to also be working on a joint album with his platinum Young Money artist and cohort Drake, believes that being able to collaborate with other acts is the true measure of talent. "As an artist, I can get in your world," explains Wayne. "That's the beauty of music for me. That's what it's all about: just adjusting to where I'm at musically, adjusting to the belly of the beast and making the most of it with other artists."
This just shows that Tunechi is still working hard in the studio, as we know he is already working on another YMCMB compilation and the I Can't Feel My Face collabo album with Juelz Santana. Maybe Wayne and Drake will scrap working on a collabo album together and just work on one with Rick Ross ❓ This would be dope, because personally I think Tune, Drizzy and Rozay are the hottest 3 rappers in the music game today!
In other Lil Wayne news, we can expect Robin Thicke's "Pretty Little Heart" single featuring Weezy to drop next week and B.o.B's "Strange Clouds" single featuring Weezy to drop on October 3rd.