Check out some footage of Lil Wayne skateboarding with Omar Salazar and Tony Vitello on May 8th for a late night skating session (3AM) at Thrasher Magazine's skatepark, Double Rock, in the video above. I have included a few photos of Weezy at the Double Rock skatepark that you can view after the jump too.
Also after the jump, you can watch some more footage from on set of Shanell's "So Good" video shoot featuring Wayne and Drake.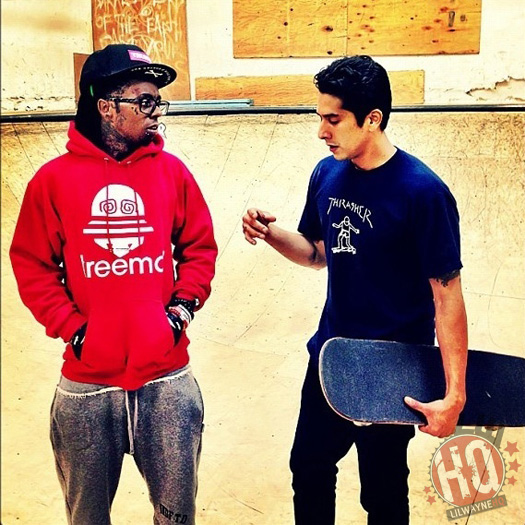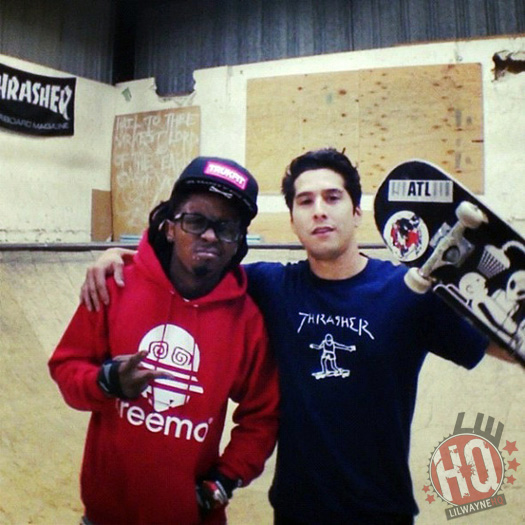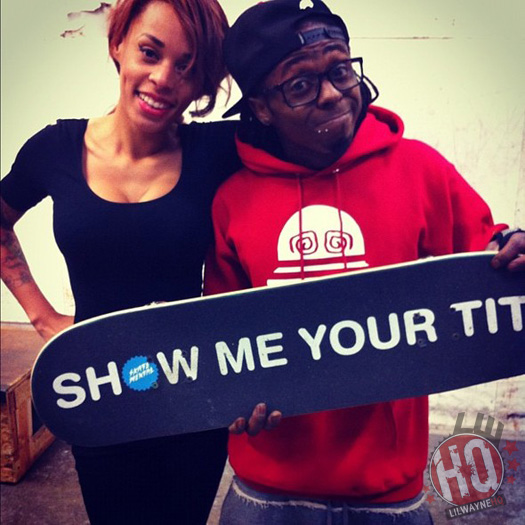 Shanell will appear on BET's 106 & Park tonight to premiere the official "So Good" music video. Even though the video has already been playing on MTV for a few days, there is no good rip of it online. Hopefully a HD version of the visual will be uploaded to the net tonight!