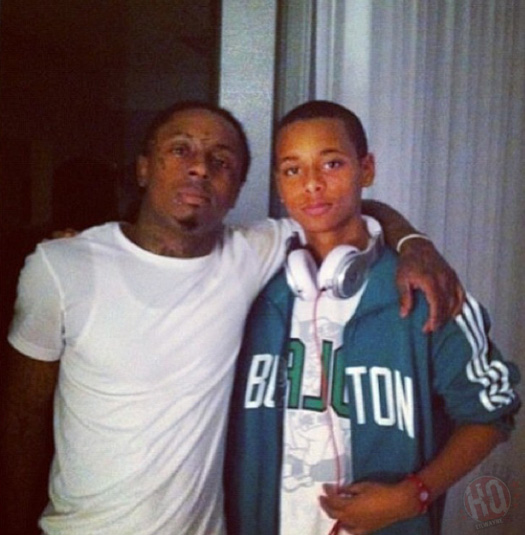 According to Birdman's son, Bryan Williams Jr., Lil Wayne will not be retiring from music after he releases his Tha Carter V album. Bryan logged on to the social network website Ask.fm recently to let some people ask him a few questions.
These questions included if Weezy will really be retiring after Tha Carter V, his thoughts on the upcoming album, if No Ceilings 2 will ever happen, which album he prefers out of Tha Carter V and Tha Carter III, if he thinks Dhea is nice, and more.
Check out Bryan Williams Jr.'s answers below!
Are you sad that C5 will be the last of Wayne?
Nope! Cause he ain't stoppin'.

Is C5 good or great?
Unbelievable.

No Ceilings 2 needs to happen!!!
Sadly it won't.

C5 or C3?
C5!!

Wayne should do a song with Kendrick that would be crazy…
It'll be hot.

Is Dhea nice?
Yeah.

Is Wayne rude? Lol be honest…
No lol.

Tell Wayne his biggest fan don't want him to drop C5 till 2019! I don't want him to retire yet…
He not.