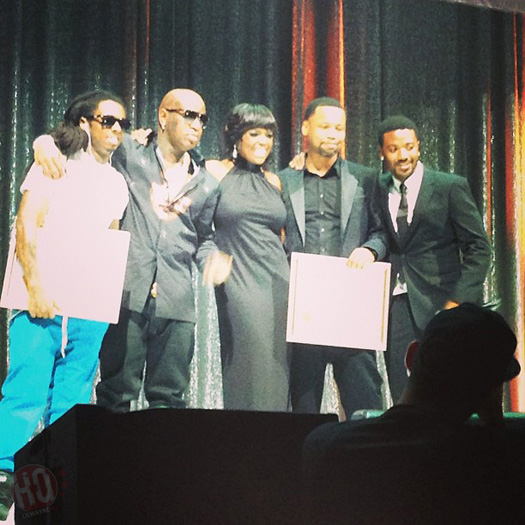 Check out two interviews Juvenile did earlier this month with MTV and Hip-HopWired about the current drama going on between Lil Wayne and Birdman, as well as Cash Money Records (who he just resigned back to).
The original Hot Boys member discussed how he doesn't want to get involved with the feud, because no one knows how it will resolve, so he is trying to stay away from it, as well as confirmed that him and Weezy will be recording more songs together in the future.
Juvie also mentioned that when he had beef with Baby and Cash Money years ago, Tunechi stayed out of the way of it and so he is going to give Tune the same respect. You can watch both interviews after the jump below!
"You don't get in family disputes. If me and my brother were fighter… and we can be best friends, but if me and my brother have a fight, there's a strong chance that if you try to stop us from fighting, we'll beat you up."
"The things that's going on right now with J. Prince and Cash Money and Wayne is something that caught me on the blind side. I'm on the outside looking in and just playing my position. I was surprised like everyone, it's one of them situations where you don't know, and you just stay out of it and hope it's a solution to it."

"Wayne gave me the same amount of respect. He stayed out of the way, he let it all resolve itself and I'm giving him the same respect."