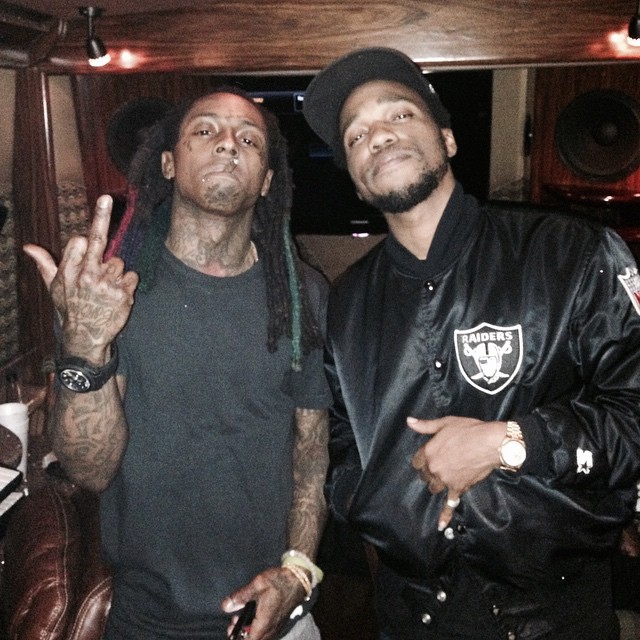 Last night, Lil Wayne had an appearance and performance to make in Columbus, Ohio for a stop on his current "Release Partiez" nightclub tour. Curren$y was also in the same area at the same time making a cool coincidence.
While they were both in the same city, they decided to chill and smoke together on Weezy's tour bus. They also took a picture for Instagram, which you can view above with the following caption:
"Finna throw a concert in Hollygrove… Love hahaha… Jumped off my tour bus in Columbus Ohio after my show to burn one wit my long lost on his tour bus… 'We both outta town dawwgg .. What u Tryna get into??'"
So could Tunechi and Spitta be about to hold a show in Hollygrove, New Orleans, Louisiana? Hopefully if this is serious, more details will surface online soon!