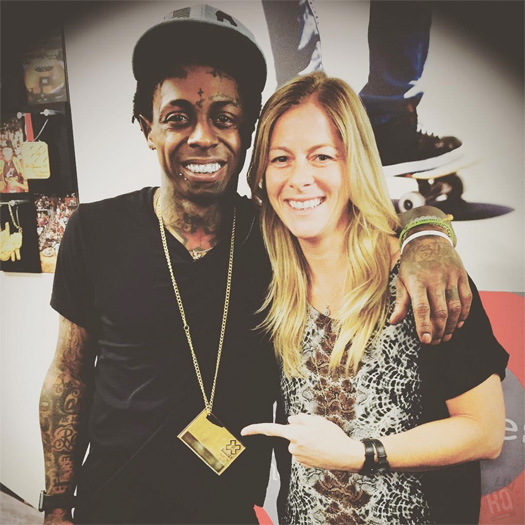 On August 24th after appearing on the "First Take" sports talk show, Lil Wayne chopped it up with broadcaster Alyssa Roenigk about skateboarding while at the ESPN headquarters in Bristol, Connecticut.
Weezy talked about how everyone has their own unique way of skating, if the sport has influenced any of his music, and before he left he checked out the wall of X Games gold medals, which is when he was presented with an honorary gold medal.
You can check out a few clips of what went down after the jump below!