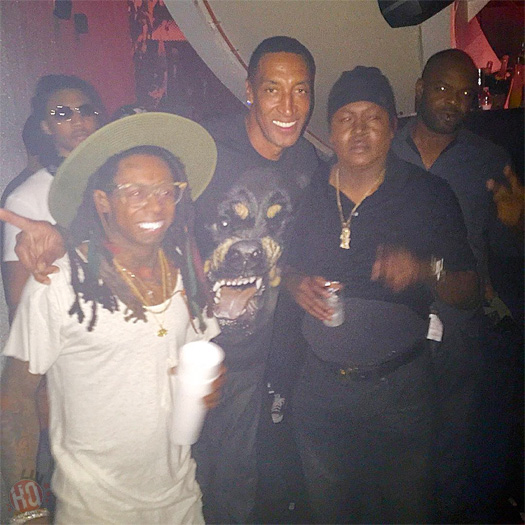 Lil Wayne celebrated his 33rd birthday on Sunday (September 27th) by attending LIV nightclub in Miami, Florida with Trick Daddy, Scottie Pippen, Fee Banks, Hood, Mack Maine, and N.O. Capo.
While at the club, Weezy got on the podium to perform Future's "Trap Niggas", Drake's "Back To Back", "No Worries", "A Milli", "Bitches Love Me", and more songs live with Trick.
You can check out some footage of Tunechi celebrating his birthday and performing live at LIV in Miami after the jump below, courtesy of Andreea Natalia and T-Rell/Ruga!