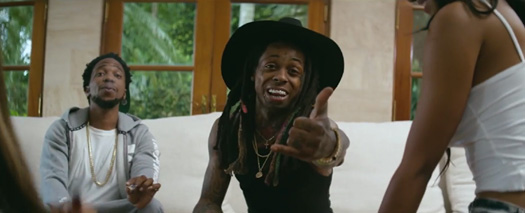 Here is the official music video for Curren$y's "Bottom Of The Bottle" single featuring Lil Wayne and August Alsina.
The visual, which was directed by Cristopher Schafer, was shot in Miami, Florida earlier this month and includes a cameo from Gunplay.
Click here to view some behind the scenes photos from on set of the "Bottom Of The Bottle" video shoot. Spitta's upcoming Canal Street Confidential LP will drop later this year!