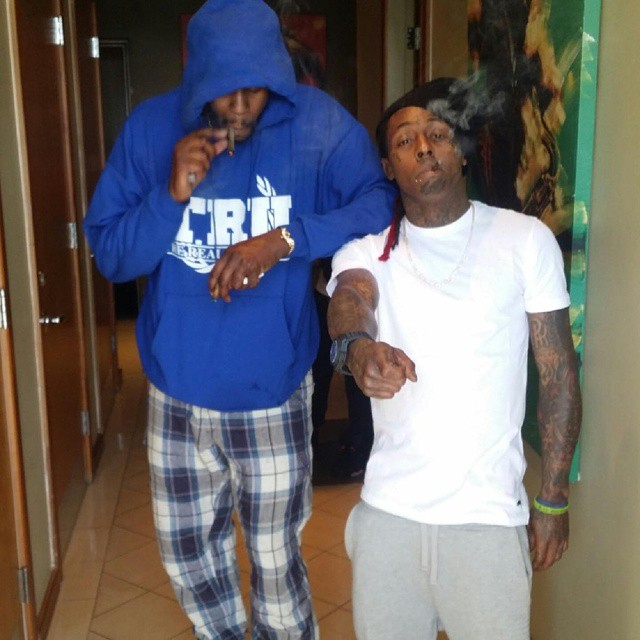 2 Chainz was a guest on RapRadar's latest podcast (episode 21) yesterday. At the 55:15 mark of their conversation, Chainz was asked if he would take credit for the double cup codeine culture to which he responded with no as he picked it up from Lil Wayne on set of the "Duffle Bag Boy" video shoot.
Before the interview ended, 2 Chainz also revealed that him and Weezy are about to release a collaboration project called Colligrove "sooner than people think". Chainz first hinted at this surprise on Instagram back in January and it was even rumored that the two were working on a joint project back in 2013 when "Twerk Season" dropped.
You can listen to the full podcast after the jump below! Who is looking forward to hearing the Colligrove project?