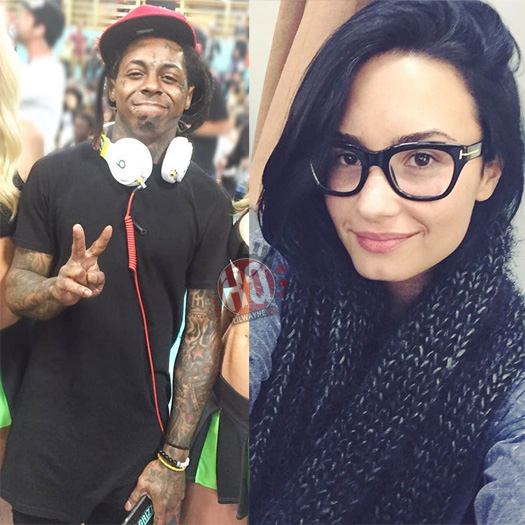 Demi Lovato was in England earlier this month on November 9th for a promo run and while in London, she visited the Capital FM radio station to chop it up with presenter Max.
During her radio interview, Demi ended up doing a cover of Lil Wayne's "How To Love" single, as well as talking about meeting Wayne recently and wanting to work with him on a "real ratchet" song.
The singer revealed that she thinks Tunechi is "so amazing", "so sweet", and also said: "I would die if I got to work with him, I love him". You can check out her full conversation in the clip below. Lovato starts talking about Tune at the 12:30 mark!
Thanks to Keeze for the heads up!