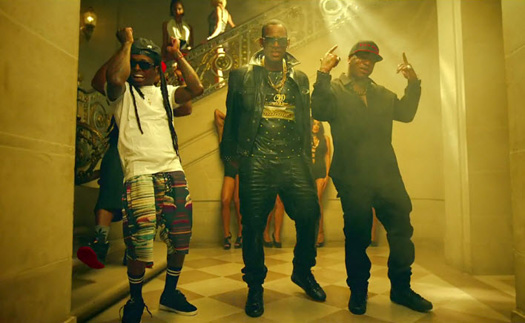 R. Kelly sat down with Complex earlier in the week for an interview just before he sang the United States Of America's national anthem at the Brooklyn Nets matchup against the Atlanta Hawks in New York City.
During their conversation at the 1:35 mark, Kelly revealed that both Lil Wayne and his Young Money artist Drake are in his top 5 rappers of all time list. The other 3 rappers that he named are Jay Z, 2Pac, and The Notorious B.I.G.
Hit the jump to check out the full interview! R. Kelly and Weezy recently collaborated on "Switch Up", which will be appearing on Kelly's upcoming The Buffet album, due to be released on December 11th.