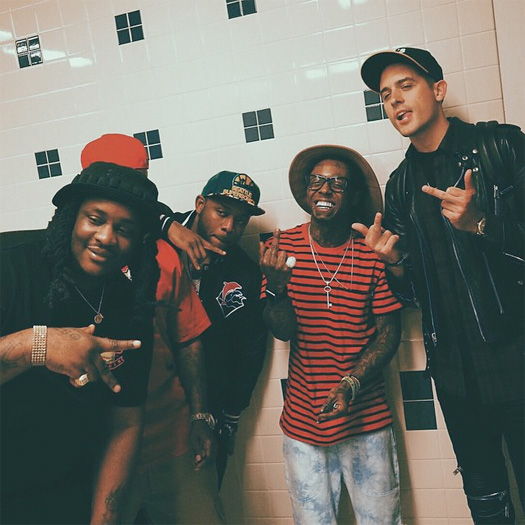 G-Eazy recently chopped it up with Hit The Floor while out in London, England for an interview.
During their conversation, Young Gerald revealed that Lil Wayne has been the most satisfying person he has met of who he has idolized, because of how mysterious he is and more.
You can read exactly what G-Eazy said about Weezy after the jump below. A few months ago, GE also called Tunechi "a hero" and spoke about working with him, as well as listening to "mixtape Weezy".
When meeting people you idolise, you love that they're true to their image and it's not an act. Who's been the most satisfying to meet because of this?
Lil Wayne! The thing about Lil Wayne is that he's kind of like an enigma, I mean he's so much larger than life. I've toured with him multiple times and never met him, he's such an enigma he's like the Wizard of Oz. He's very shut off from the outside world, he's not very social and he doesn't talk to people, so when I finally met him it was the craziest experience because he's so cool and has so much energy!