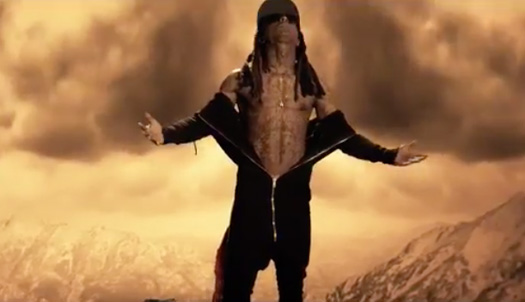 We saw the first preview 3 months ago, and now here is a new preview of Lil Wayne's upcoming music video for his "Glory" single that can be found on his Free Weezy Album.
The visual, which was directed by Eif Rivera, is completed but the director has revealed that "politics" currently have it on hold (the Cash Money situation) and so it can't be released just yet.
Click here to view a few behind the scenes pictures from on set of Tunechi's "Glory video shoot that was shot in front of a green screen at the Digital Film Studios in Sun Valley, Los Angeles on July 4th!