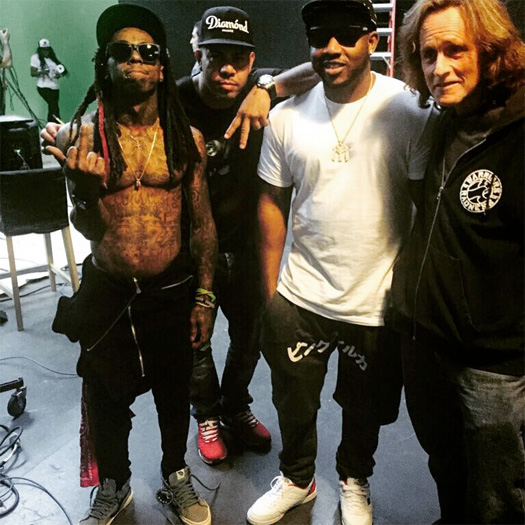 After releasing his Free Weezy Album yesterday, Lil Wayne went straight to shooting a music video for his "Glory" single. If you didn't already know, "Glory" is the intro on FWA and it was co-produced by Avenue Beatz, Infamous, and Onhel.
The visual that was shot in front of a green screen is being directed by Eif Rivera. Cameos in the video will be made by Mack Maine, Hood, Theotis Beasley, YoYo, Evan Hernandez, Andre Colbert, and JaSoRude.
You can view a few more photos from on set of the "Glory" video shoot, which took place at the Digital Film Studios in Sun Valley, Los Angeles, California, after the jump below!