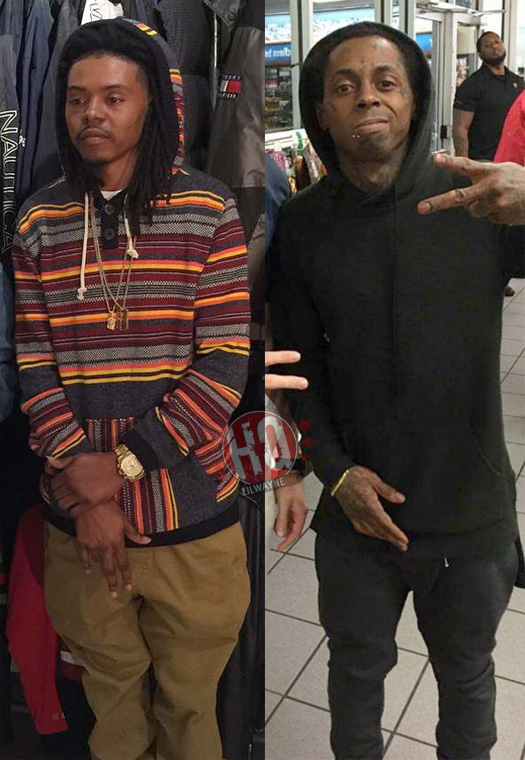 Young Roddy recently visited the watchLOUD office for an interview about who he thinks is the greatest rapper of all time to come out of New Orleans, Lil Wayne and Curren$y collaborating, the legacy of Soulja Slim, and more.
The Jet Life artist revealed in the conversation that he thinks Weezy is the greatest N.O. rapper of all time and his reason's why are because he has been so consistent and relevant for decades since he first got in the hip-hop game as a teenager.
You can check out what Roddy said about Tunechi after the jump below!
Who would you say is the greatest rapper to ever come out of New Orleans?
Man… to ever come out of New Orleans? Alright I have a reason for this one. I'd have to roll with Wayne, man. The reason behind it is that he's been doing it for so long and he's been consistent and relevant since he got in the game. And that's hard to do. One day you're here, the next day you're gone, so for you to stay consistent all those years, decades? I salute, tip my hat.

Nobody ever done it, even though he had a head start, starting when he was a teenager, a kid, but he's still doing it. That's not an easy job. So I'd roll with Wayne. We got a lot of greats, man.

It's cool to see Curren$y and Wayne reuniting again after the Cash Money situation.
That's always a good look. This how I feel – this rap is like a brotherhood. There's no need for beef or nothing like that because we all got the same common goal, to make good music and be successful at it. Especially when we're from the same city, same state. We're all we have, you gotta support each other. So I like to see that myself. Give something to the youth, stick together. Teamwork make the dream work.

It was just the 12th anniversary of Soulja Slim's death the other week. Talk about Slim's legacy in New Orleans.
I'd say Wayne was the best, but Soulja Slim had the biggest impact. He actually had the whole New Orleans behind him, and that's tough to do. That's not really a friendly spot. So for the whole city to support you and be behind you, that's big man. He was up there too with the greats. Rest in peace Soulja Slim.