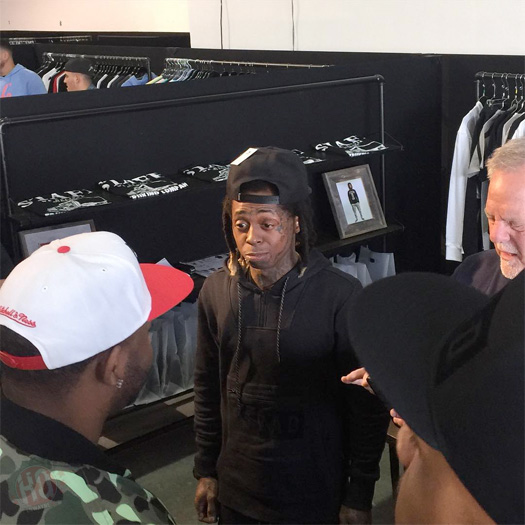 Check out a recap from Lil Wayne's appearances at LIV nightclub and the Agenda trade show in Miami, Florida last month to promote a new line of his TRUKFIT clothing brand.
In the video, which you can watch below, we can see Weezy chilling and performing live at LIV on January 17th, as well as attending Agenda on January 19th.
Tunechi's Young Money artists Mack Maine, HoodyBaby, and Stephanie Acevedo can also been seen making appearances in the recap!