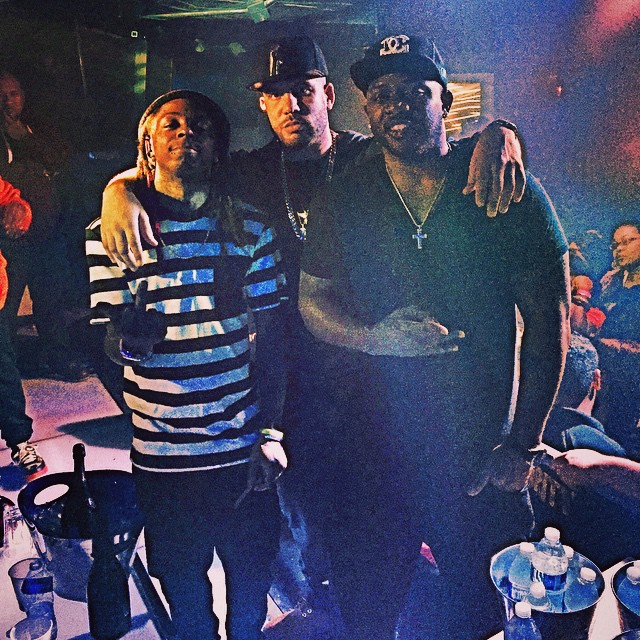 DJ Drama recently did an interview with HipHop-N-More and during their conversation, Drama discussed the Lil Wayne feature on his upcoming Quality Street Music 2 album and updated us on Dedication 6.
The disc jockey explained that he gave Wayne the beat for "Intro" while he was at Tree Sound Studios in Georgia and the bars that "mixtape Weezy" rapped on the song are "amazing".
Drama also confirmed that there will be a Dedication 6 mixtape from himself and Tunechi, but gave no more details about a release. You can read what the disc jockey said after the jump below!
You've got plenty of guests on the album this time around as well but tell us something about the intro which features Lil Wayne.
I went to go visit Wayne while he was Tree Sounds during one of his visits. It had been a while since we collaborated on an album. I played him a few records and that was one of them. His eyes widened up upon hearing it and we all thought it represented Quality Street Music to the fullest, the success me and Wayne have had, and what we both have meant to each other's career. It was only right to start off the album like that, the bars he gave me were amazing. It's really that mixtape Weezy. From what I do, and where I come from, the beginning and the start is everything so it all made absolute sense to have it as the intro to the album.

So is this like a proper song with hook and everything or it's just straight bars, like a freestyle?
Straight bars!

Oh that will be exciting. There are rumors that you and Wayne are working on Dedication 6. Can you tell us something about that?
You know, every time we get together, the conversation about Dedication comes up and since people get so excited about the idea, it goes a million miles further. I can say that it will happen. When it's time for it to happen.