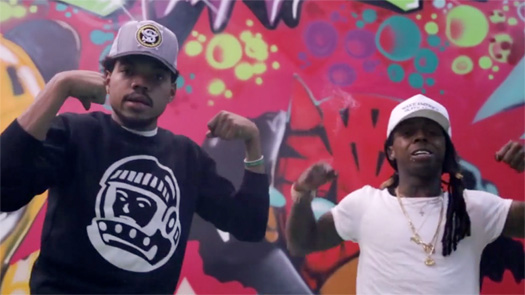 According to the Chicago Tribune, Chance The Rapper will be hosting a "Magnificent Coloring Day" music festival in his hometown Chicago, Illinois on September 24th for a stop on his "Magnificent Coloring World" tour.
The Chance homecoming concert will take place at the U.S. Cellular Field and it will include live performances from Lil Wayne, Young Thug, Lil Uzi Vert, 2 Chainz, Tyler The Creator, Alicia Keys, John Legend, Skrillex, and more special guests.
If you wish to attend the music festival, you will be able to purchase tickets online via Chance The Rapper's website soon! I'm not saying it will happen, but how good would it be if Chance, Weezy and Chainz all performed "No Problem" live together?