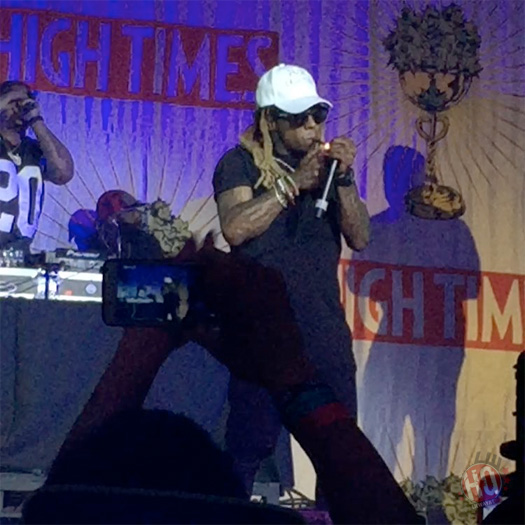 Before getting annoyed at the crowd for being "mellow" and leaving the stage early, Lil Wayne did perform 6 songs of his during the 2016 HIGH TIMES Medical Cannabis Concentrates Cup at the NOS Center in San Bernardino, California on July 23rd.
These 6 songs were "John", "I'm Goin' In", "A Milli", "Rich As Fuck", "Pop That", and "Steady Mobbin'". You can check out some clips of Weezy (who was rocking a "Fuck Cash Money" hat) performing live after the jump below, courtesy of Brian DFA!
Please enable Javascript to watch this video
Photo credit: Edward Flores.