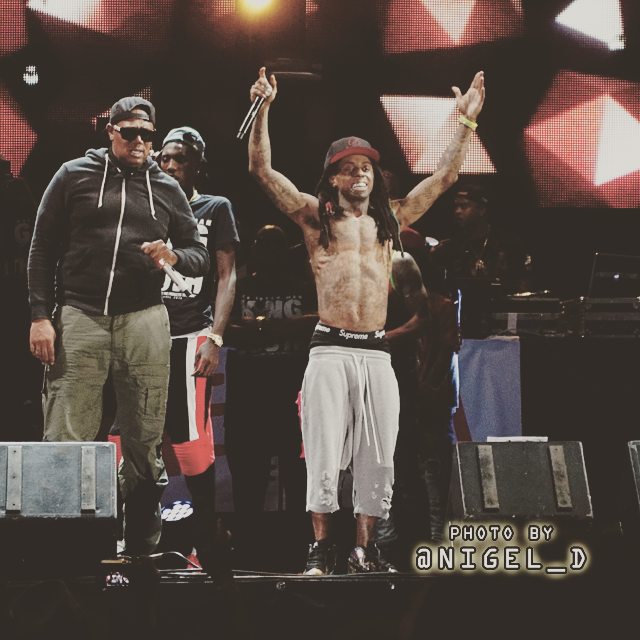 Master P recently did an interview with Complex and during their conversation, he announced that Lil Wayne will be featured on his upcoming album titled Louisiana Hot Sauce, due to be released "in a couple months".
This is not the first time that P has revealed him and Tunechi have a new collaboration on the way as he mentioned it in an interview last month too. They previously worked together on "Power" at the start of 2015.
You can read a few excerpts from the No Limit Forever Records founder's conversation with Complex below that also includes him discussing the Weezy vs. Birdman beef, as well as saying "Lil Wayne is about to get a second life at music"!
What else do you have going on right now?
I got the video game, Get Money video game. Also my new album will be coming out in a couple months, it's called Louisiana Hot Sauce.

Who have you been working with for that?
Man…everyone from Lil Wayne to the No Limit Boys to Jeremih. It's gonna be a big project.

What's your overall opinion on the music game today? What music are you feeling right now? What's your favorite song right now?
My favorite song right now? I'm spinning a lot of the Drake, I'm spinning a lot of the new Gucci Mane, Chance The Rapper… it's so many great projects out right now. I'm a fan of the new generation of music because I feel like everybody got their verse and their time. Maybe people didn't understand us in our time and we was able to make history and sell 75 million records but this generation, man, I feel like they're creative, they're finding ways to make money off of social media, so I'm a fan of a lot of what I'm hearing. You turn the radio on and there's so many good songs. I don't wanna just name one record that I'm a fan of… there's a lot of great songs, especially I can't forget Kendrick Lamar, man. I'm a big fan of Kendrick Lamar. And also Lil Wayne too. Lil Wayne is about to get a second life at music. All you gotta do is keep working hard.

How do you feel about what's going on between Wayne and Birdman?
Man, I think we all from Louisiana. They did so much for the culture of music, I think they need to figure that out because I think they're hurting each other. They both did something to help build that brand and Lil Wayne is so talented and Birdman created a mega brand, I think they just need to figure it out, figure out how to end the relationship on a good note so they can always be friends.

When money come involved, people don't realize, money is the root of all evil, so it's either real love or it's money. A relationship gets torn apart over money. If the love outweighs the money, you can work it out, and I think that's what we gotta look at now. Is the money gonna outweigh the love?