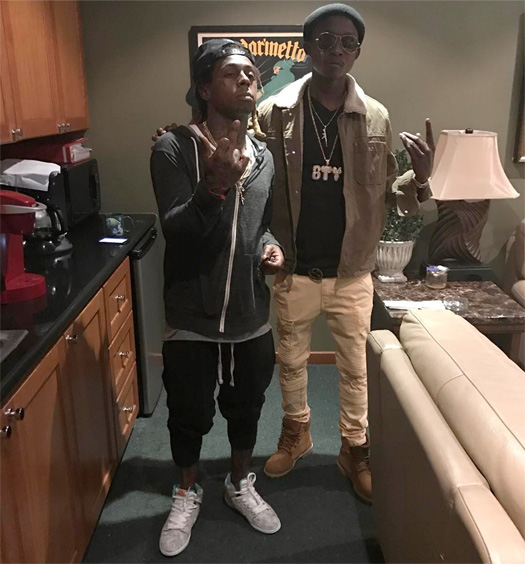 Lil Wayne was spotted with Birdman's new artist on Cash Money Records, BTY Young'N, at The Hit Factory Criteria Recording Studios in Miami, Florida on Friday (January 13th).
There is no word on if they were working together in the studio on a song, or if they were just chopping it up, but it is certainly interesting considering Wayne's situation with Cash Money.
Also on Friday, Tunechi could be seen in an Instagram video with Rich The Kid talking about a "#RichWayneSkateChallange". There are rumors the two of them were shooting a music video in Miami!