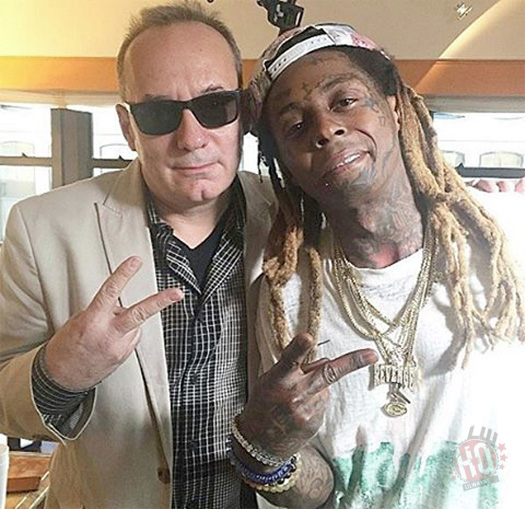 As it's now a new year, I thought I'll create a post like I did in 2015, 2014, 2013, and 2012 to see which have been your favorite solo songs and features from Lil Wayne that dropped in 2016.
Please write your top 10 favorite Weezy tracks and verses in the comments section below, but just remember that the record must have been released in 2016. If you can't recall every Wayne song and feature from last year, click here to have a browse through a list of them.
If you are interested in my personal top 10 list, you can see it after the jump. Best wishes to all of you for the new year Wayniacs. I'm sure 2017 will be a great year for us Tunechi fans!
1. 2 Chainz – Smell Like Money (Feat Lil Wayne)
2. Lil Wayne – Grateful (Feat Gudda Gudda)
3. YFN Lucci – Key To The Streets (Remix) (Feat Lil Wayne, 2 Chainz & Quavo)
4. Dame D.O.L.L.A. – Loyal To The Soil (Feat Lil Wayne)
5. Lil Wayne – DJ Drama Intro
6. Curren$y – Fat Albert (Feat Lil Wayne)
7. Chance The Rapper – No Problem (Feat Lil Wayne & 2 Chainz)
8. 2 Chainz – Gotta Lotta (Feat Lil Wayne)
9. Solange – Mad (Feat Lil Wayne)
10. Roy Demeo – Chico (Feat Lil Wayne) / Lil Wayne, Imagine Dragons & Wiz Khalifa – Sucker For Pain (Feat Ty Dolla $ign, Logic & X Ambassadors)