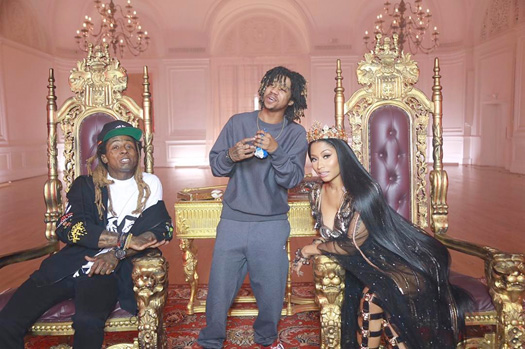 Nicki Minaj has shared some behind the scenes footage from on set of her "No Frauds" video shoot that you can see below.
In the two outtakes, Nicki can be seen joking around with her boss Lil Wayne asking him if he knew he would be signing the queen of rap.
The Young Money Barbie also asks the video director Benny Boom if he realized what it meant when the greatest rapper alive signed her!