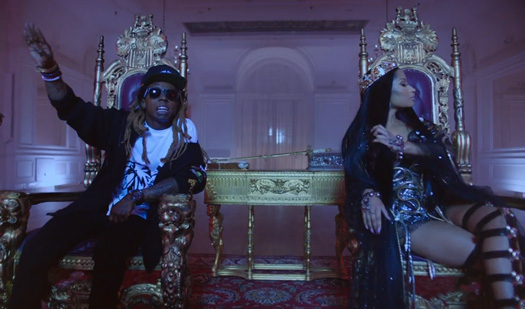 Here is the official music video for Nicki Minaj's "No Frauds" single featuring her Young Money label-mates Lil Wayne and Drake that was directed by Benny Boom.
Nicki and Drizzy both shot their parts while out on tour in London, but Weezy had to shoot his parts in the USA as England won't let him in the country, which also doesn't look good for him coming to the UK this summer on his "World Wide Weezy Tour".
Click here to view some behind the scenes photos from the "No Frauds" video shoot and here to read the lyrics!