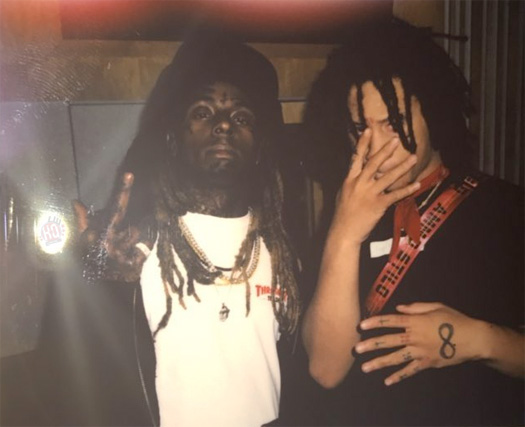 Earlier in the week on October 3rd, Trippie Redd sat down with HipHopDX for an interview backstage at his show inside the Roxy Theatre in West Hollywood, California.
During his conversation, Trippie revealed how he got a cosign from Lil Wayne, confirmed he has 2 new songs with Wayne that also feature Lil Twist and HoodyBaby, and called Weezy his "idol", as well his "dream collaboration".
You can read everything what Redd had to say about Tunechi after the jump below. He even mentioned that we can expect his tracks with Tune to drop "soon"!
DX: Speaking of, how about that Lil Wayne cosign? How'd that happen?
Redd: Just me knowing Hoody and Gudda, and Lil Twist.

DX: You guys working on new music?
Redd: Yeah, I got a song with Wayne and Twist. And then I got another song with Wayne and Hoody.

DX: Who's your dream collab? Who do you want to work with?
Redd: I'm already done worked with my idol. That's the only one I wanted to work with: Wayne. I mean, I'm working with everybody that I idolize, so it's like, I can't answer your question.

DX: When can we expect that record?
Redd: It's coming soon.