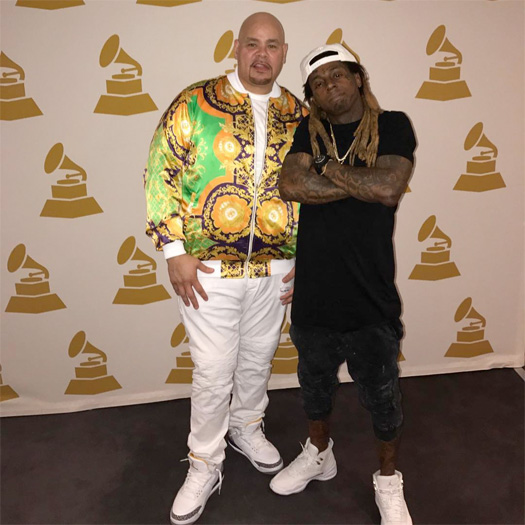 Fat Joe recently did an interview with Ebro Darden on Beats 1 and during their interview, he had a lot of praise for Lil Wayne.
Joey Crack mentioned that he believes all of these "new rappers" are using old flows from Tunechi, as well as that he thinks Lil Uzi Vert is just a "bad version" of Tune:
"When you hear all these little kids now, who doing hip-hop music, those is all Lil Wayne's flows. Every last one. Lil Uzi is a bad version of Lil Wayne. It's not as good as Lil Wayne, I'mma just be honest with you. And he's good, and I like his songs. Lil Uzi, I got nothing but love for you. He ain't as good as Lil Wayne, that's impossible. Lil Wayne was considered, he's one of the greatest, he's a G.O.A.T. Not only that, he was lyrically considered the best rapper on earth for a couple of years. Lil Uzi Vert ain't gonna to get that. And it's with no disrespect, because I like Lil Uzi Vert and I like a lot of his records. I cannot front, I actually bought his album. It's a good album. I don't want to take it disrespectful in no way, but Lil Wayne is Lil Wayne."
Of course, Joe didn't mean no disrespect to Uzi with what he said, but you have to admit he wasn't lying. You can check out exactly what the Terror Squad founder said in a clip below!
"@LILUZIVERT is a bad version of @LilTunechi." – @fatjoe

He speaks on hip hop culture, new music and more. Hear it with @oldmanebro on Wednesday:
1PM LA / 4PM NYC / 9PM LDN.https://t.co/V2XF5Cb3ar pic.twitter.com/IMnll5inr3

— Beats 1 (@Beats1) January 23, 2018