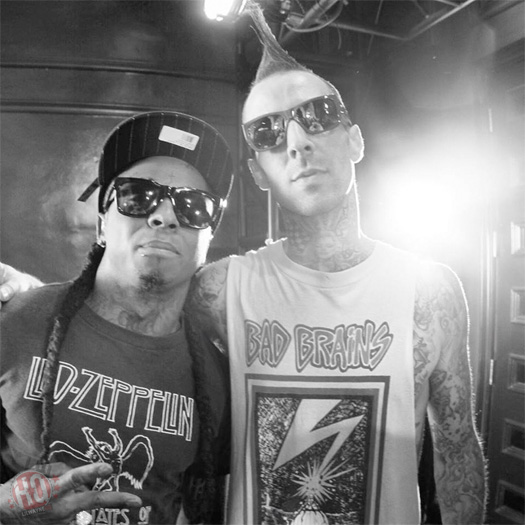 Travis Barker recently sat down with Big Boy on his TV show in Los Angeles, California for an interview.
During their conversation, Travis played a game of rating rapper's face tattoos with either a "fire" sign or a "poop" sign, which you can watch below.
At the 3:45 mark, Travis Barker gave Lil Wayne's face ink a "fire" sign and mentioned that he has to give Wayne (and Birdman) credit for being one of first rappers ever to make tatts on their face look cool.
The Blink-182 drummer also revealed that Tunechi once told him he was the reason why Tune continued to tattoo his body all over. Barker even added that he has been inspired by Weezy his whole life. Don't forget that these two have a new collaboration on the way!