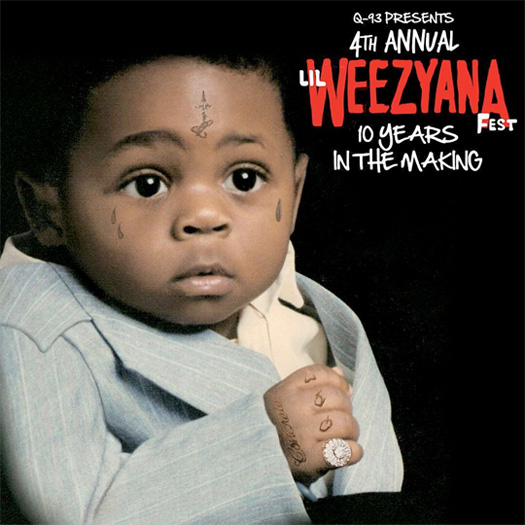 The 4th annual "Lil Weezyana Fest" has been announced and like the past 3 music festivals, it will be taking place beside the Superdome at Champions Square's Bold Sphere Music in Lil Wayne's hometown New Orleans, Louisiana on August 25th.
This year's concert that is being presented by radio station Q93 will be celebrating the 10th anniversary of Wayne's classic album, Tha Carter III. As of right now, the lineup has not yet been finalized, but if it's based on the past events, we can expect plenty of special guests.
If you wish to attend the 2018 "Lil Weezyana Fest", you can now order pre-sale tickets from LiveNation and Ticketmaster with the code word "DANCE". General ticket sales will start tomorrow (April 27th) from 10:00AM! Are you going to go?