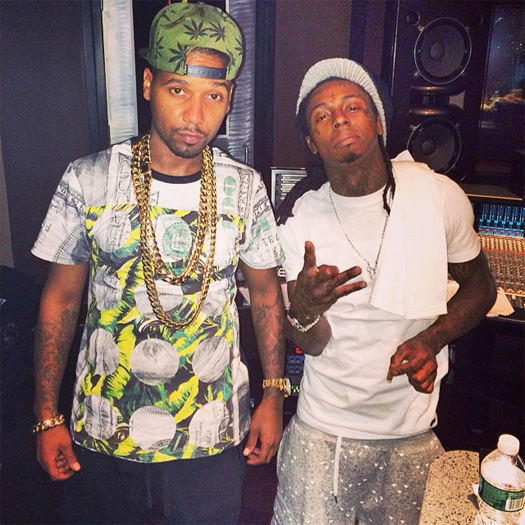 In a Twitter rant a few days ago, Juelz Santana confirmed that his and Lil Wayne's forthcoming I Can't Feel My Face collaboration album is completed.
Responding to a fan who tweeted: "These niggas clowns use that hunger and drop I can't feel my face 2 the culture needs it!", Juelz wrote back: "that thing already Done bro Jus Know…".
This confirmation comes after Santana has hinted about ICFMF dropping in 2018, seeing a picture of him and Wayne working on the joint project in a studio, and the two of them having collabos already done with Future and Drake for the album!
@thejuelzsantana These niggas clowns use that hunger and drop I can't feel my face 2 the culture needs it!

— BobbyBitch (@Santana_WaveGod) June 1, 2018
RT @Santana_WaveGod: @thejuelzsantana These niggas clowns use that hunger and drop I can't feel my face 2 the culture needs it! that thing already Done bro Jus Know…

— Juelz Santana (@thejuelzsantana) June 1, 2018