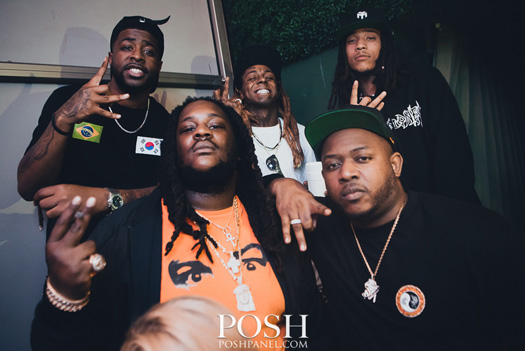 One-half of Vice Versa, who are Young Money Entertainment's newest duo, Poppy Holden appeared on the From Da Bottom Podcast a couple of months ago for an interview to explain what life is like for an up-and-coming rapper on a major record label.
Throughout their conversation, Poppy chatted about working on a joint mixtape with music artists from the city of New Orleans, what the difference between NOLA and Los Angeles is, who he would compare his music to, when he decided to take music more seriously, what his favorite place to perform live at is, who he wants to collaborate with, and plenty more.
Poppy H also revealed what the most important things are that he has learned from his boss Lil Wayne, as well as confirmed Wayne will be featured on Vice Versa's upcoming 55 aka V|V project, which will have around 10 songs on it. You can listen to the full interview below!
Click here to read more information on Vice Versa.
Photo credit: POSH PANEL / poshpanel.com