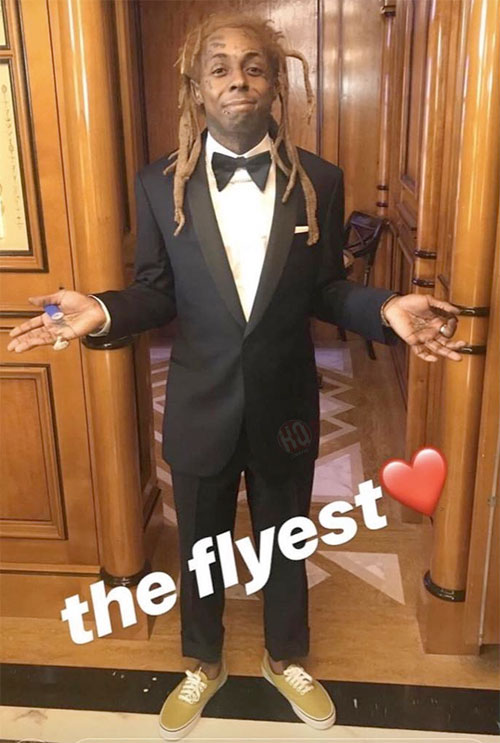 Yesterday, Lil Wayne attended 2 Chainz and Kesha Ward's wedding at the Versace Mansion in Miami, Florida.
As well as Tunechi, there was also other special guests in attendance including Kanye West, Kim Kardashian West, Mack Maine, and more.
You can check out some footage and more photos of Weezy, who was rocking a suit and Vans, with Yeezy and Chainz after the jump below! Congratulations to Tity Boi and Kesha!