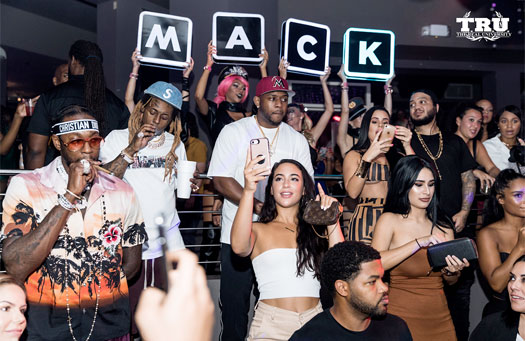 I previously posted up pictures yesterday, and now here is some footage of Mack Maine celebrating his 36th birthday at STORY Nightclub in Miami on July 28th with Lil Wayne, Gudda Gudda, 2 Chainz, and Stephanie Acevedo.
After not being able to attend and perform at this year's Panorama Music Festival in New York, Weezy put on a live show with Tity Boi at STORY Nightclub for everyone in attendance. They performed "Big Bank", "Good Drank", "Watch Out", "Duffle Bag Boy", "Rich As Fuck", "A Milli", "Steady Mobbin'", and more songs live together.
You can check out a recap of Tunechi, who was wearing a walking brace, chilling and performing live at the Florida club with Chainz and his Young Money artists in a video after the jump below!