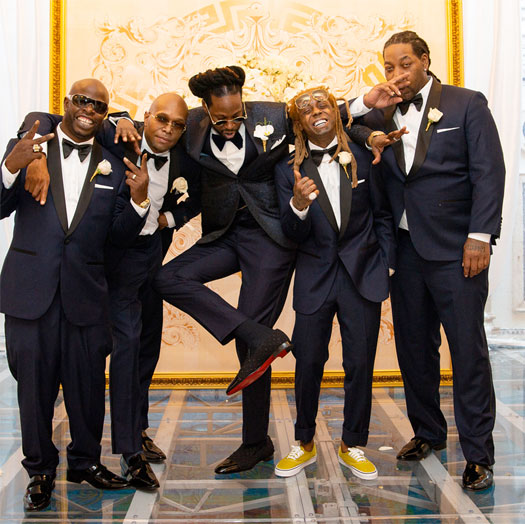 After seeing some pictures and footage a few days ago, we can now see more pics of Lil Wayne attending 2 Chainz and Kesha Ward's wedding at the Versace Mansion in Miami on August 18th.
In the photos, Weezy can be seen posing with Tity Boi and Dolla Boy, who used to be known as the hip-hop duo Playaz Circle, as well as walking in with one of the bridesmaids.
You can check out the rest of the photos after the jump below. Congratulations once again to Chainz and Kesha!