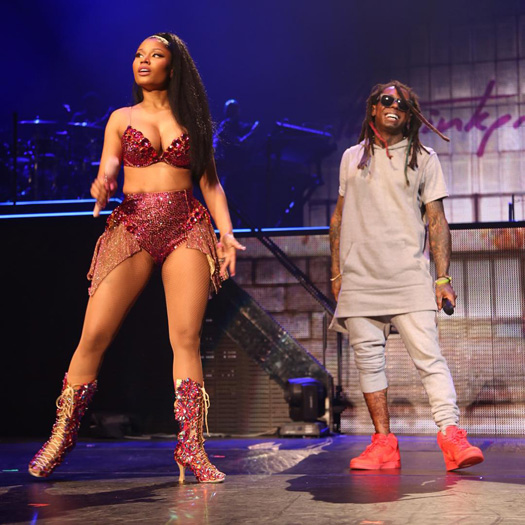 A short snippet of Nicki Minaj's verse off Lil Wayne's forthcoming Tha Carter V album has surfaced online, courtesy of Marisa Mendez.
"It's Tha Carter V, TCV; We birthin' these rappers, get the EPT; And when you see us, it's hats off; It's me and Weezy, like a bad cough."
Even though it has not yet been confirmed, this is more than likely Weezy and Nicki's "Never Really Mattered" collaboration, which was listed on the tentative tracklisting for C5.
You can listen to a sneak peek of the Young Money Barbie's "Never Really Mattered" verse after the jump below! What are your thoughts on it?