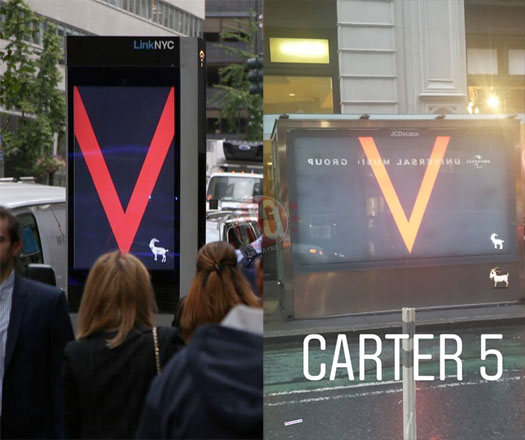 Back in 2014, numerous billboards to promote Lil Wayne's Tha Carter V album popped up in New Orleans and Atlanta.
4 years later and new billboards for C5 have started to pop up; this time around the Manhattan area in New York City (see below).
The promo covers include a red V on a black background with a white goat in the corner. If anymore billboards for Wayne's upcoming album pop up, I will update this post!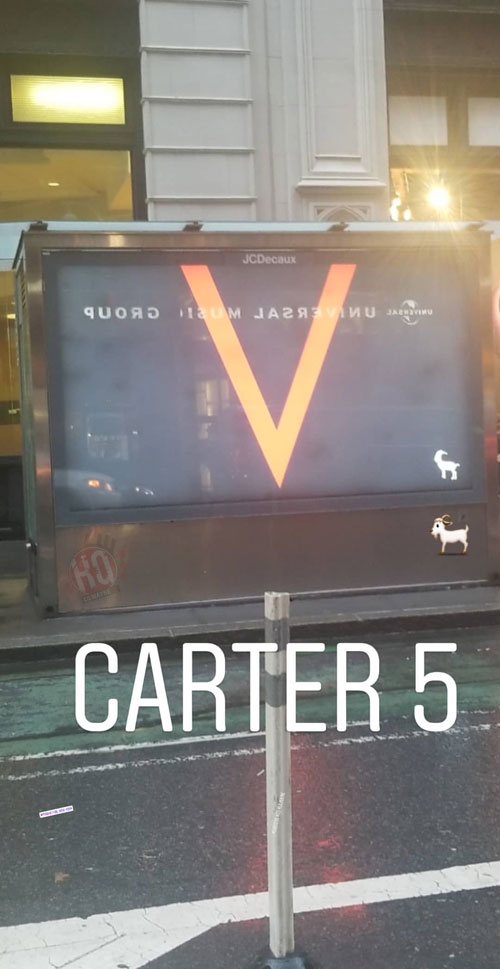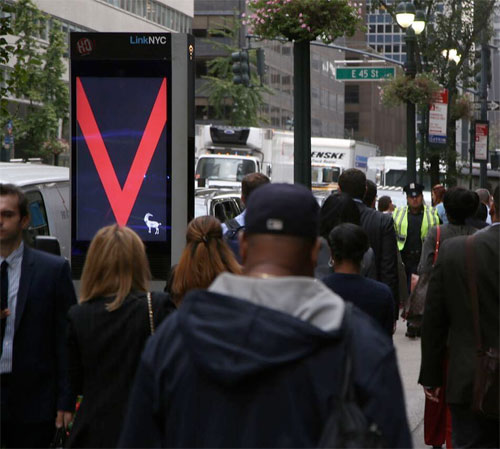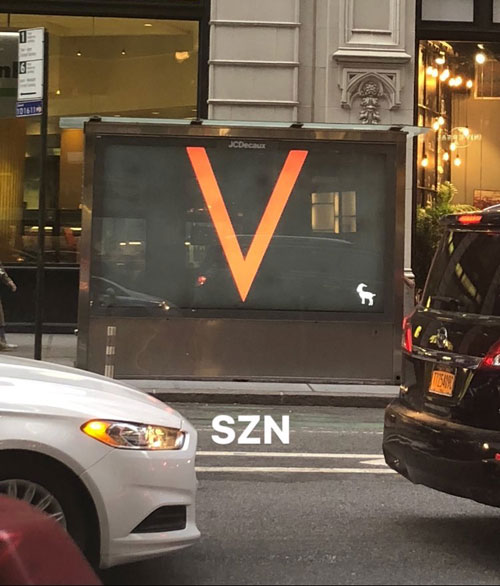 Photo credit: Rudy Garcia-Tolson and Project X Media.