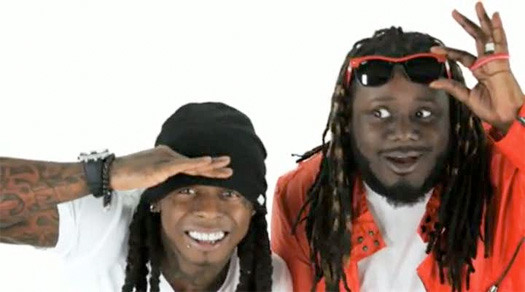 Yesterday, T-Pain took to Twitter to announce he has an upcoming collaboration with Lil Wayne after Wayne has sent him new vocals.
The Tallahassee music artist then took to Instagram to share a text message he sent to Weezy thanking him for the verse and telling him he "killed this shit", as well as that he will be using it as the outro on his forthcoming album.
Pain also mentioned to Tunechi that the world wants a new T-Wayne collaboration project from the both of them to which Tune replied saying: "I'm with it whenever u ready! I'm here mane!! They need MUSIK". Would you like to see and hear a T-Wayne II album?
@LilTunechi vocals came in

— T-Pain (@TPAIN) January 14, 2019