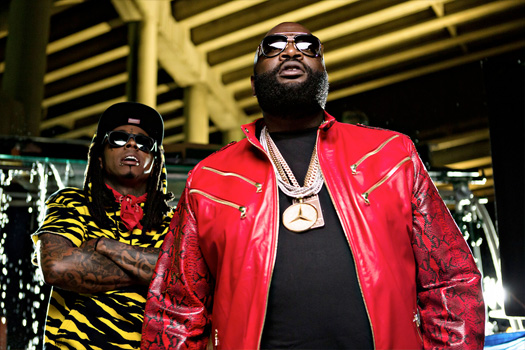 After finding out Rick Ross has a "Maybach Music VI" collaboration with Lil Wayne and Pusha T on his upcoming Port Of Miami 2 album in the week, Ross has shared a clip online of him talking about the collab.
In the video, Rozay reveals that he sent both Tunechi and Pusha the song without telling either of them who will be on it, because he wants the two of them to put their 13-year feud behind them. He also mentioned that Tune "blessed" his verse.
You can watch the MMG founder speak on his forthcoming "Maybach Music VI" record featuring Weezy and Push below. His Port Of Miami 2 album will be released on August 9th. Do you think Da Boss should of told both of them who would be on the track first?
"Now what I did with this record was something different. I sent two dudes that I'm huge fans of, the record. Never discussed who would be on it, I wanted to make this shit special in a different way, causing some great niggas to put some… what I consider some bullshit behind them. It's a difference between having differences with niggas and wishing death upon niggas."

"I sent it to Weezy and he blessed that motherfucker. I sent to Pusha T, and he gave us some dope bars. And all this was just about the music. Nobody knew who was on the record."