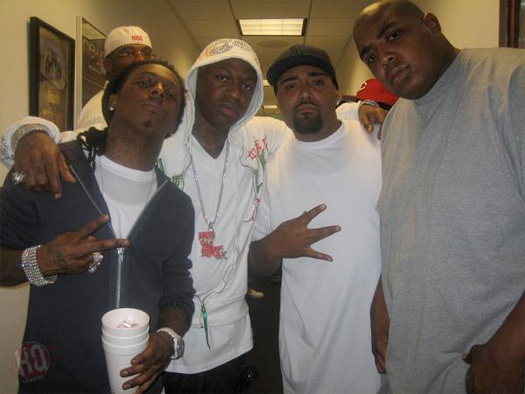 Glasses Malone sits down with King Ice, which is a streetwear jewelry company, to share his thoughts on rappers that are already successful before becoming affiliated with gang groups when they move to Los Angeles, such as Soulja Boy.
The former Cash Money Records artist then explained how Lil Wayne became a member of the MOB Piru Gang, also known as Eastside Mob. This involved Terminator aka Term showing Wayne the culture and how much "love" and "respect" he receives, as well as how he makes gangbanging "fun, easy and smooth".
You can check out Malone, who has a total of 3 songs with Weezy, reveal how the Young Money founder became an official Blood gang member in the video after the jump below!