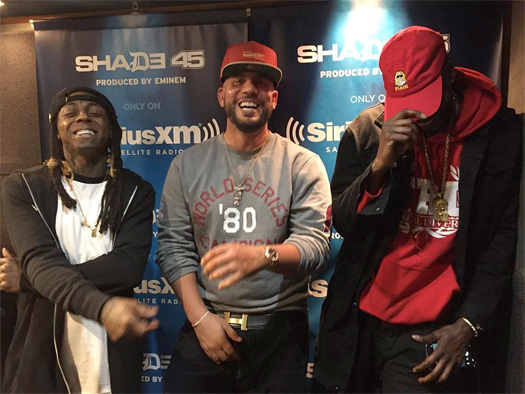 According to DJ Drama, him and Lil Wayne are currently working on getting their Dedication mixtapes onto streaming services.
This all started after Wayne revealed in his "Drink Champs" interview that he has never been paid for any of his tapes to which Young Money's former artist Jae Millz took to Twitter to say:
"DJ Drama somewhere still counting money, smiling from ear to ear happy that Tune had a trillion bars and a good heart! Lol"
The Philadelphia DJ then replied to Millzy by saying he's never received any money for the Dedication projects either, but they are currently working on getting them uploaded to streaming platforms! Would you like to see this happen?
actually im not, but we are workin on gettin them jawns on the streamin platforms! whassup Millz! https://t.co/WtVTT0LvcV

— DJ DRAMA (@DJDRAMA) February 4, 2020