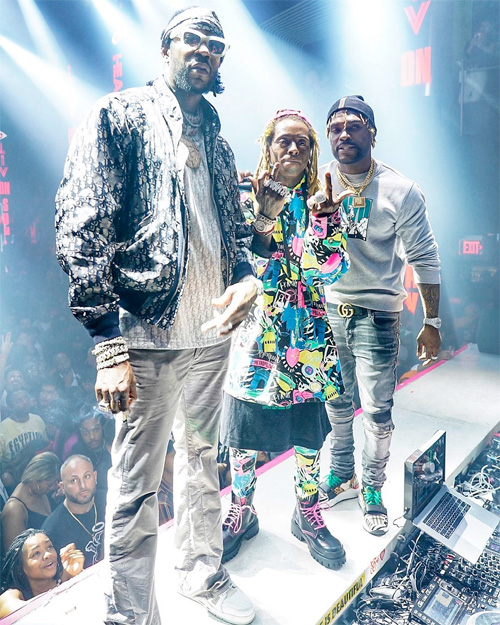 We have been hearing previews of this song all the way since 2 years ago, and now DJ Stevie J has played the majority of his upcoming "Go Go Dancer (Imagine)" single on Instagram Live.
In this 3-minute teaser of the SL The Don-produced collaboration, we can hear Lil Wayne's full verse, Stevie J's hook and half of Swae Lee's verse.
You can watch the DJ/music artist play "Go Go Dancer" on Instagram Live after the jump below. I wonder when he will release it in CDQ!