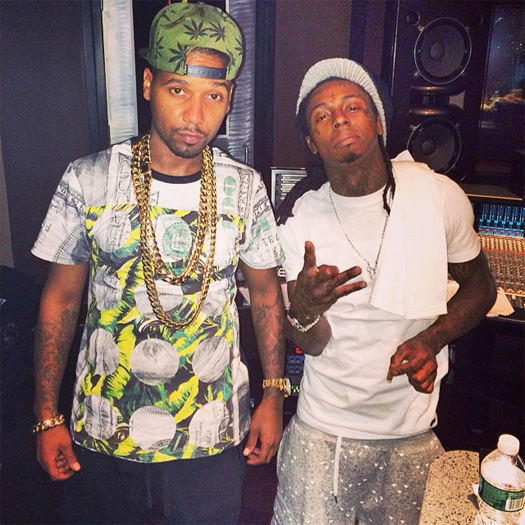 Juelz Santana's wife Kimbella and his brother/manager Twin recently chopped it up with DJ Envy, Charlamagne Tha God and Angela Yee on Power 105.1 FM's "The Breakfast Club" radio show.
At the start of their conversation after talking about the recent "Boiling Water" and "Bloody Mary" songs, the two of them revealed that Santana has a whole collaboration album (I Can't Feel My Face) with Lil Wayne which is done.
They revealed they have already spoke to Wayne and Cortez Bryant about releasing the joint project in the next 6 months when Juelz is hopefully home from prison, as well as having around 25 songs to pick a tracklist from. Watch the interview below!