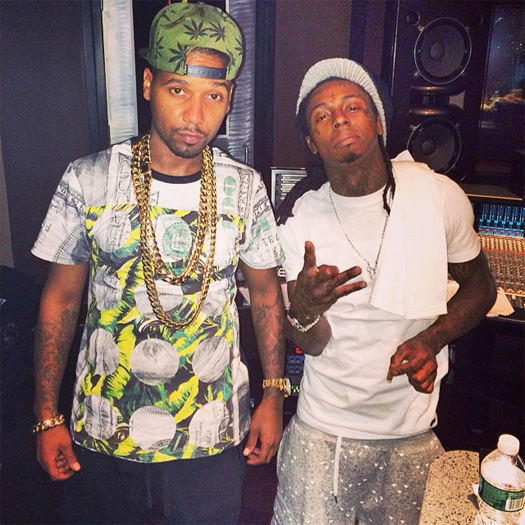 Juelz Santana has released a brand new project from behind bars today called #FREESANTANA.
Included on the project was the CDQ version of Juelz's "Boiling Water" song featuring Lil Wayne, 2 Chainz and Belly that we previously heard a radio rip of last year.
The Dipset rapper also included an extended version of his "Bloody Mary" collaboration with Wayne on #FREESANTANA, which includes a few changes to Santana's verse and an outro. Listen to both tracks below!