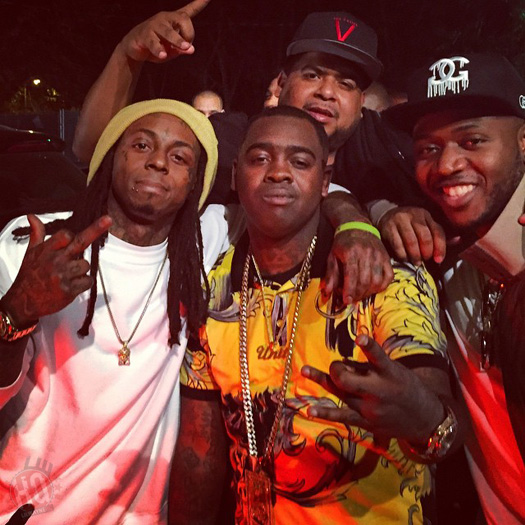 After previously hearing part 1 and part 2, we now have the third part of Kidd Kidd's interview with Maloney for Breaking Wreckords Radio.
In their conversation, which you can check out below, Kidd recalls a story of one time being on tour with Lil Wayne and when they arrived to the venue for a concert in Alabama, there were only 10-20 people there.
Kidd says Tunechi had the attitude of "I don't care if there was only 1 person here, they are still here to see me perform", and so he did. He also mentioned that Tune and Nivea performed a brand new song together that is still unreleased to this day as all of this was during the time they were dating.
The former Young Money rapper says he loved the track so much that he actually jumped in the crowd and jammed out to it with the fans. He even still tells Wayne every time he sees him to release the record. After sharing this story, Kidd mentioned that he felt disappointed when he read the rumor of Weezy cancelling his set for one of the stops on his joint tour with Blink-182, due to low ticket sales, as it made him think back of what happened in Alabama!