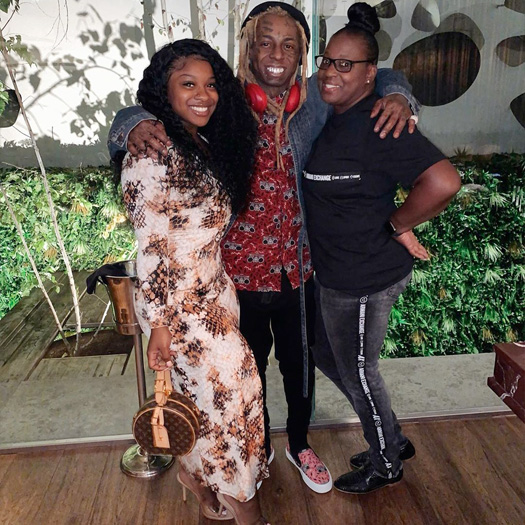 In an interview with E S S O and Hynaken for ThisIs50 over Skype, Reginae Carter made a special appearance.
With how these "Verzuz" battles are currently popping on social media, due to the current COVID-19 pandemic, Lil Wayne's daughter was asked who she would like to see her dad go up against.
Even though Nae Nae says it's the new rappers' time right now, none of them can be compared to her pops, but if she did have to see someone go hit for hit with Wayne it would need to be JAY-Z! If this did ever happen, who have you got as the winner?