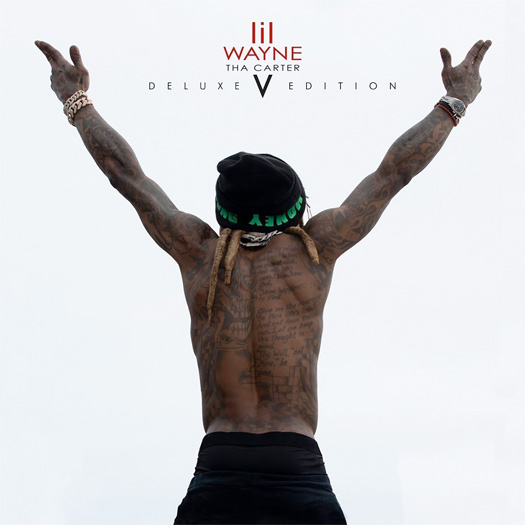 As promised earlier this week, Lil Wayne has now released the deluxe edition of his Tha Carter V album.
This new project includes a total of 10 songs: 3 brand new tracks, 3 bonus tracks we have previously heard, and 4 tracks from the original C5 album. The new records are "More To The Story" featuring Raekwon, "Lost", and "Siri" featuring 2 Chainz.
Only 4 songs from the 20 songs off the original CV project that leaked last year have made the deluxe version. They are "Life Of Mr. Carter" (this version is different than the previous leaked version), "Holy", "Scottie", and "F Him Good" (this was titled "Form Good" in the leak).
You can stream the Wayne's Tha Carter 5 deluxe edition after the jump below! Are you happy a few of the original C5 tracks are now available on streaming platforms?