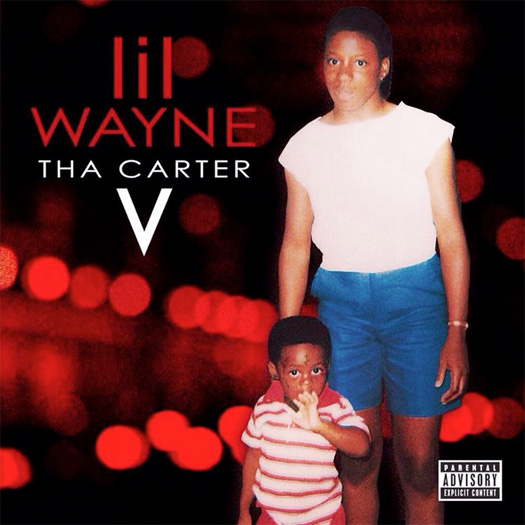 A couple of days ago, a lot of the songs (20 in total) from Lil Wayne's original Tha Carter V album surfaced online. I was not going to make an article about this, but too many people are hitting me up asking about it, so I've decided to do what I did when the Velvet Sessions project leaked online.
Due to copyright laws, I cannot post the tracks on this website, but for those who have heard the music, I will list what has changed on each record. If you recall back to 2014, CV was originally due to drop back then, but with the long lawsuit against Birdman and Cash Money Records, Wayne ended up re-recording the album and releasing it in 2018.
The full versions of "Mute" featuring a dope verse from Big Sean and "No Brainer" featuring a dope verse from Flow are also included in this new leak. I always tell people that Tunechi's best music in my personal opinion seems to be more his leaked music over official releases and hearing songs like "Life Of Mr. Carter", "Scottie Pippen" and the hilarious "Form Good" confirms this statement even more for me.
You can check out exactly which tracks leaked from the original Tha Carter 5 project below! From the tentative tracklist we received in 2014, this now just leaves "Start This Shit Off Right" with Christina Milian and Mannie Fresh, "She Said Better Get 'Em", "Grindin" with Jeezy and Young Thug, "Brad Pitt" with B.o.B, "Mano Y Mano" with Gudda Gudda, and "Murda" with Flow as unreleased. If you have heard the OG C5 album, how did you like it and did you prefer it more than the official version we got nearly a year ago?
1. Lil Wayne – No Brainer (Feat Flow)
[Wayne uses lyrics from his 'Murda' verse off the Free Weezy Album.]

2. Lil Wayne – Better Get 'Em
[This uses the same instrumental as 'Stick 'Em'.]

3. Lil Wayne – Open Safe
[Different lyrics, mixing and no adlibs.]

4. Lil Wayne – Take It Slow
[This samples "Let's Wait Awhile" by Janet Jackson.]

5. Lil Wayne – Mute (Feat Big Sean)
[A snippet of this was played at LIV nightclub in Miami a while back.]

6. Lil Wayne – Moral To The Story
[This is 'Open Letter' with lyric changes.]

7. Lil Wayne – Famous (Feat Sam Bruno)
[Different lyrics, mixing and includes the hook Sam Bruno wrote for Reginae Carter.]

8. Lil Wayne – Mona Lisa (Feat Kendrick Lamar)
[Different lyrics, mixing and auto-tune included.]

9. Lil Wayne – Scottie Pippen
[This was produced by Cool & Dre and includes the lyrics from the freestyle Wayne spat over 'Best Rapper Alive' at Lil Weezyana Fest 2018.]

10. Lil Wayne – Hoes
[This is the same song as 'Velvet' which leaked the other day.]

11. Lil Wayne – Life Of Mr. Carter (Feat Christina Milian)

12. Lil Wayne – Stick 'Em (Feat Euro)
[This was thought to be 'St. Louis' on the tentative tracklist and also uses the same instrumental as 'Better Get 'Em'.]

13. Lil Wayne – Hush Hush
[It is currently unknown who sings on the hook of this song.]

14. Lil Wayne – Holy
[Monsta Beatz produced this one.]

15. Lil Wayne – Just Chill (Feat Justin Bieber)
[This leaked last year.]

16. Lil Wayne – If I Don't She's Mine

17. Lil Wayne – Shake It
[This is a different version of 'Til She Lose Her Voice' by DJ Spin and Whiite with lyric changes and production.]

18. Lil Wayne – Form Good
[This is a funny storytelling song.]

19. Lil Wayne – Poison (Feat Mikky Ekko)
[This one is just a reference track, Wayne does not have any vocals on it.]

20. Lil Wayne – Never Really Mattered (Feat Birdman)
[Nicki Minaj may also be featured on another version of this song. Wayne's last verse on this song is similar to his verse on T-Pain's 'Let Me Through'. It samples 'Love You Down' by Ready For The World and Wayne uses the quote "Jesus Saves I Spend" from a tank shirt he wore in the 'God Bless Amerika' music video.]