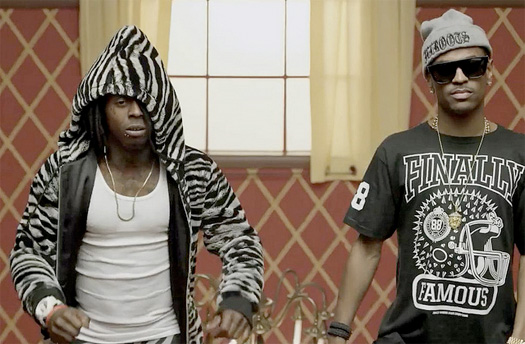 While on "The Fat Joe Show", Big Sean was asked by Fat Joe who are his top 5 rappers of all time dead or alive.
The Detroit rapper named The Notorious B.I.G., Eminem, Kanye West, Lil Wayne, and Jay Z before then going on to list his top 10 with Rakim, Nas, Tupac Shakur, Snoop Dogg, and Outkast as one.
You can watch Sean mention Wayne in his top 5 rappers list after the jump below! Are you still playing their "Don Life" collaboration?